↳ Yog
Yog
Run virtually with anyone
in the world, in real time
Keiran Flanigan, Will Locke, Nitesh Turaga
Team
iOS
Platforms
2012 winter - 2014 spring
Timing
---
Where we started
By 2011, running with a phone was familiar. A range of apps offered runners the ability to record and subsequently analyze and socialize through the data they generated during their activities. This was great, assuming you'd already developed a running habit.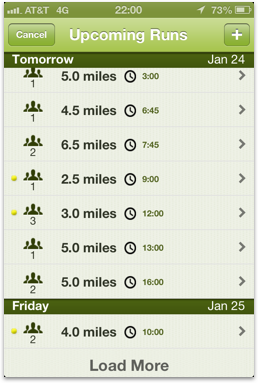 However, for people who hadn't started running, but wanted to, or for people who wanted to push themselves further, they reported having someone to run with as being most effective at getting them there. Provied you could find someone at your same level, excited to run at the same time, in the same place you were.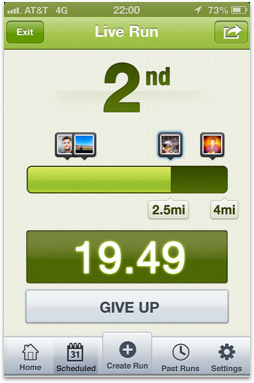 We designed Yog for this purpose: to match runners from around the world to run together virtually, in real time. We paid our attention to creating a distractingly different "in-run" experience, assuming existing trackers had already accommodated for what happened after-the-fact.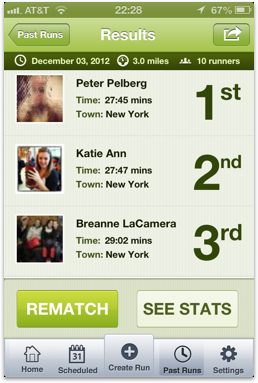 Where we ended up
Yog grew to become a top 25 app in the U.S. App Store (Health and Fitness) and at its peak, supported 25,000+ runners – in 103 countries – running together every month.